Your Pets Hospital Visit
When you first arrive at the Dayton Valley Veterinary Hospital you will notice we have three separate entrances and waiting areas. One for cats, one for dogs and one if your animal is ill and possibly contagious. Your dog should be on a leash for its own safety and that of other pets in the waiting room area. Cats should be in a carrier to make them feel safe and protect them from escape or injury during transport.

Animals that are sick and possibly contagious have direct access to an isolation area with a separate outside entrance to ensure healthy pets are not exposed.

Pre-surgical exams are required and we promote pre-anesthetic blood panels and practice post-surgical comprehensive pain management.


Our Emphasis Wellness & Prevention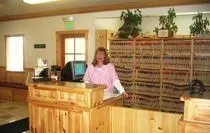 Starting with preventive medicine - kitten/puppy health care packages at 6 weeks of age. Including personalized vaccine protocols, internal/external parasite evaluations, and strategic de-worming.
Proceeding with "Nose-to-Toes" annual physical exams. Customizing vaccine protocols to your pets individual needs/exposures. Addressing parasitic/vector issues and keeping your family healthy by reviewing zoonotic diseases and their prevention.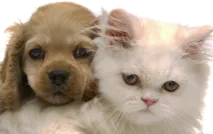 Promoting wellness at all life stages by outlining dental care & appropriate nutritional guidelines.
Senior pets need a different level of care. Our program "twice-a-year-for life" with baseline blood panels that screen for medical pathology before it becomes a terminal disease issue. We analyze your older pets and advise about supplements/vitamins to enrich their quality of life and keep them comfortable and happy.